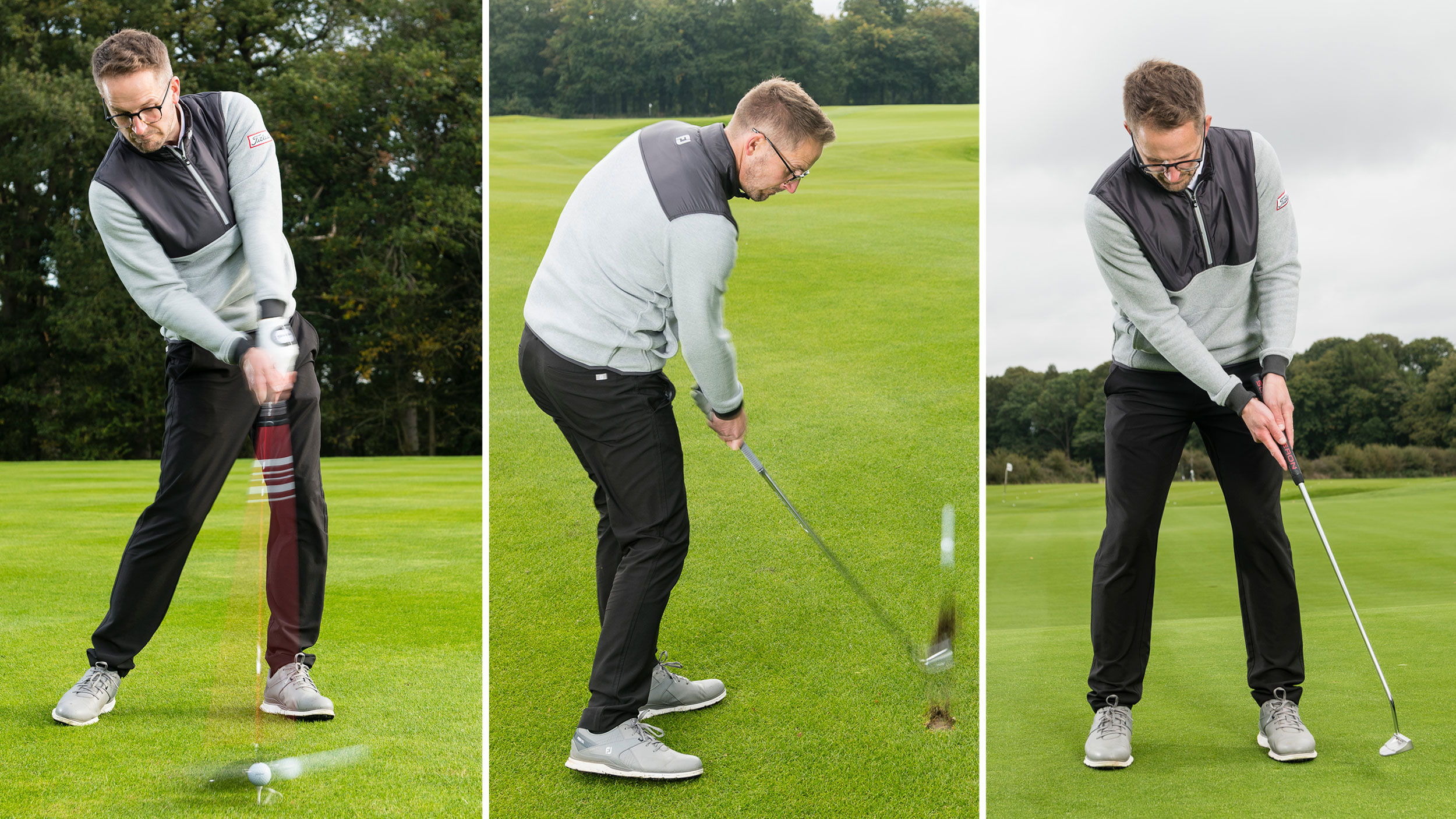 No matter what level you're at, we can all fall into bad habits, forget the basics, and get stuck playing the same problem shots over and over again. 
Fear not, for in this series of videos, Nick Drane, PGA Professional at the Titleist Performance Centre, Woburn, highlights some of the game's most common faults – and demonstrates how to fix them. 
So, whether you're struggling with a slice, pushing your irons, or finding it difficult to escape greenside bunkers, Nick has every aspect of your game covered with some simple advice and must try tips and drills. 
This is your Strokes Gained Series, sponsored by Titleist, to help you shoot lower scores. 
Driving
Are you fed up trying to play with a slice?
That left-to-right shot shape can be pretty destructive, but often it can be a quick fix.
As Nick explains in this video, sometimes it's good to start with the basics.
Here are four tips to stop slicing the driver.
Fairway Woods
Being able to stripe your fairways off the deck is a huge weapon to have in your armoury.
Reaching par 5s in two and making long par 4s easier will certainly improve your scoring.
However, for many golfers, the fairway woods just never get used.
All it takes is a little more understanding around the correct technique and you'll develop the confidence to go for it.
In the video above, Nick shows us how to hit a 3-wood off the ground.
Iron Play
There are few more frustrating shots in golf than a pushed iron.
True, pull shots are usually more destructive, but the shot that starts right and stays there can really test your patience.
Here's how to stop pushing iron shots.
Wedge Play
Your wedges are your scoring clubs, and it's from 130 yards and in where the professionals excel.
Amateurs lack any real consistency, which is often because they just don't have a method.
In this video, Nick talks about golf wedge distances and demonstrates how to change your technique to give you more scoring opportunities.
This is how you make more birdies.
Bunker Play
Watch Nick splash the ball out of the sand and you'll realise that the greenside bunker shot is not to be feared.
Get the basics right, and you'll soon find yourself knocking it close.
No more leaving the ball in the bunker, or sending one straight through the green.
In the video above are Nick's bunker shot tips.
Putting
Many amateurs lose shots on the green because their putting stroke makes it difficult to start the ball on line.
In fact, it's often a case of having a short backswing and long, jerky follow through – which also makes it nigh on impossible to get the distance right.
Here, Nick demonstrates the correct backswing length vs follow through, and offers two fantastic tips to help you improve your putting stats.
Subscribe to our Newsletter
The best golf content delivered directly to your inbox.